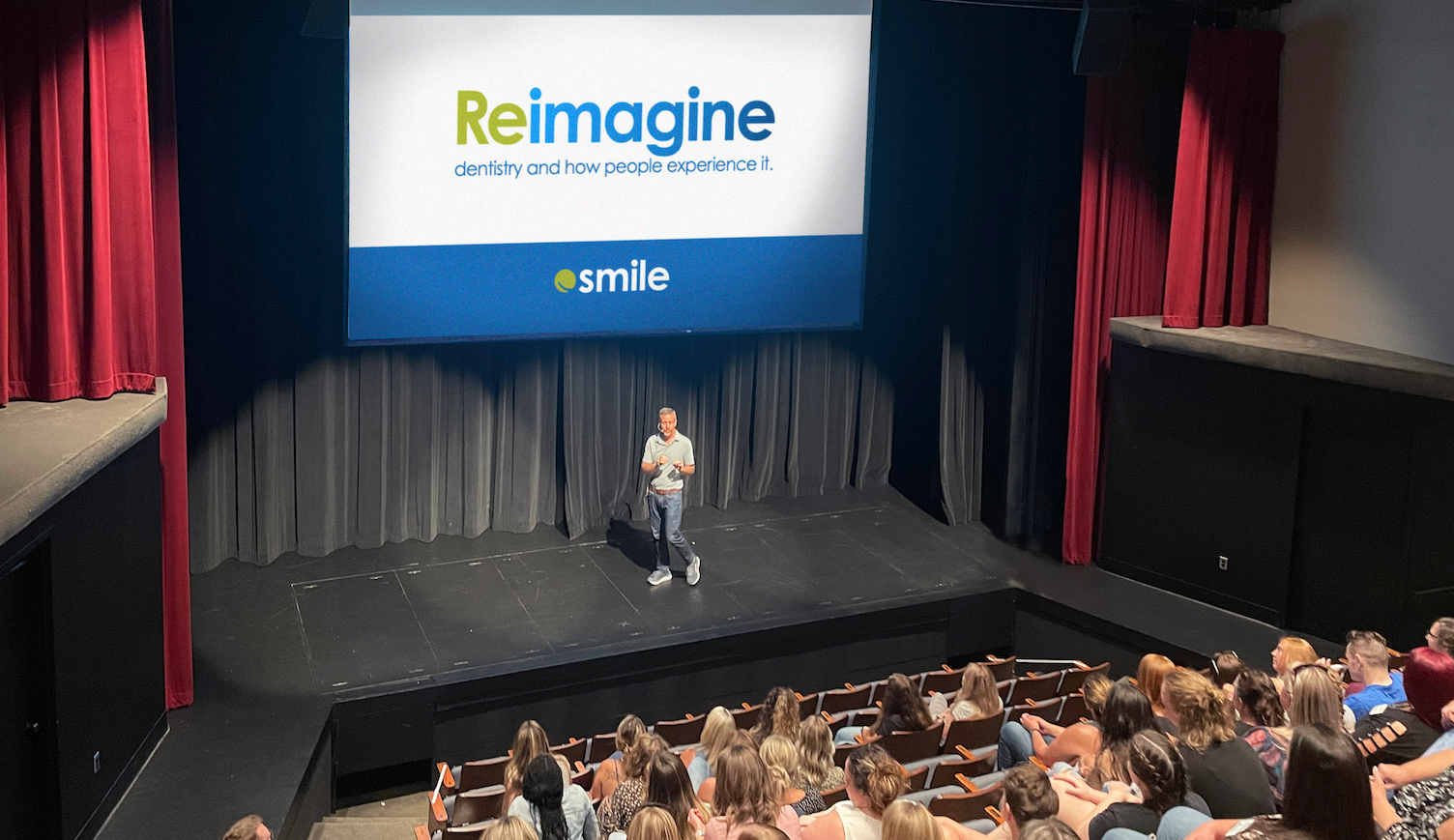 Last Thursday, Smile One Services closed its practices early and invited over 100 team members to the Beardsley Theater for an important announcement about the future.
To say that Smile team members are used to change is an understatement. Since opening its first practice in 2008, Smile has been redefining the way dentistry is delivered for over a decade. That innovative spirit inspired the creation of West Michigan's first multi-specialty practice, combining general dentistry, pediatric dentistry, and orthodontics under one roof. In 2017, Smile One Services was established becoming Michigan's first multi-specialty Dental Service Organization. Two years later, Smile One introduced Daydreams Pediatric Center, a surgical facility dedicated to pediatric dentistry under general anesthesia. Today, Smile's multi-specialty footprint has grown to include six campuses throughout West Michigan.
But this meeting wasn't about looking back. It was about giving the team a clearer picture of where Smile is going and why. "We've had an amazing year of continued growth," said Dr. Darren Riopelle, Founder and CEO. "But what's really exciting is where we are going."
Six months ago, Dr. Riopelle introduced his leadership team to EOS®, an entrepreneurial operating system designed to create focus, accountability, and a clear strategic vision for the company. After six months of hard work implementing the EOS tools and concepts, it was time to introduce EOS® to the entire Smile team and show them the goal for the future.
Dr. Riopelle and the Smile One leadership team took turns outlining that vision and the path moving forward to achieve it. "Smile's passion is to reimagine dentistry and how people experience it," explained Dr. Riopelle. "That's why we're building this. It's not just about growing, it's about changing the industry."