Smile Safety Assurance™ raises the bar in healthcare safety.
In response to COVID-19, Smile One Services was the first DSO in the U.S. to install UV Angel's patented UV-C pathogen control technology in all of its affiliate practices. Combined with new thermal imaging temperature screening and no-touch hand sanitizing stations, Smile affiliate practices are leading the charge for healthcare safety in the dental industry. Clear communication—including website, video, and advertising messages—provide patients with the peace of mind and confidence needed to reopen and restore practice operations.
UV Angel's breakthrough technology delivers cloud-based metrics and reporting that allows Smile One Services to manage each affiliate practice's pathogen control data in real time and make informed operational decisions.

UV Angel Air
UV Angel Air is an environmental treatment system that uses ultraviolet light to automatically and continually treat the air in our facilities and neutralize harmful pathogens. It works by drawing contaminated air containing viruses, bacteria, and fungi into a sealed UV-C chamber where they are quickly neutralized. Clean, treated air is them circulated back into the room 24 / 7 / 365. The results show elimination rates up to 99.99%.
UV Angel Surface Technology
Computer keyboards and essential tools that are shared can increase risk of spreading viruses and bacteria. UV Angel Adapt Series uses intelligent, auto- mated UV-C technology that safely and continuously detects and neutralizes surface contamination at a cellular level, killing at greater rates than 99%. The platform is designed to operate hundreds of times throughout the day, providing a safe, disruption-free workflow.
UV Angel Data Platform
All of Smile's UV angel products have IoT integration, connecting directly to UV Angel Cloud and powering devices with onboard intelligence. This connectivity allows Smile One to receive real-time data from UV Angel devices throughout all our practice affiliates. The cloud platform provides us with charts, graphs, and notifications to monitor and manage pathogen control performance.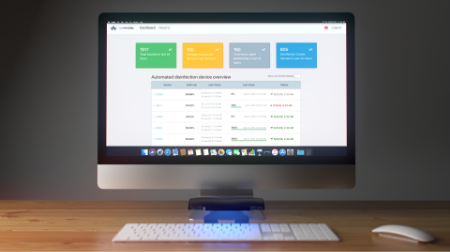 Smile Safety Assurance™ Program
Smile affiliate practices provide clear safety information to patients on responsive websites. Detailed information about cleaning protocol, PPE, and pathogen control technology is available to help answer questions and reassure patients before visiting the practice for treatment. For details, visit Smile's Safety page.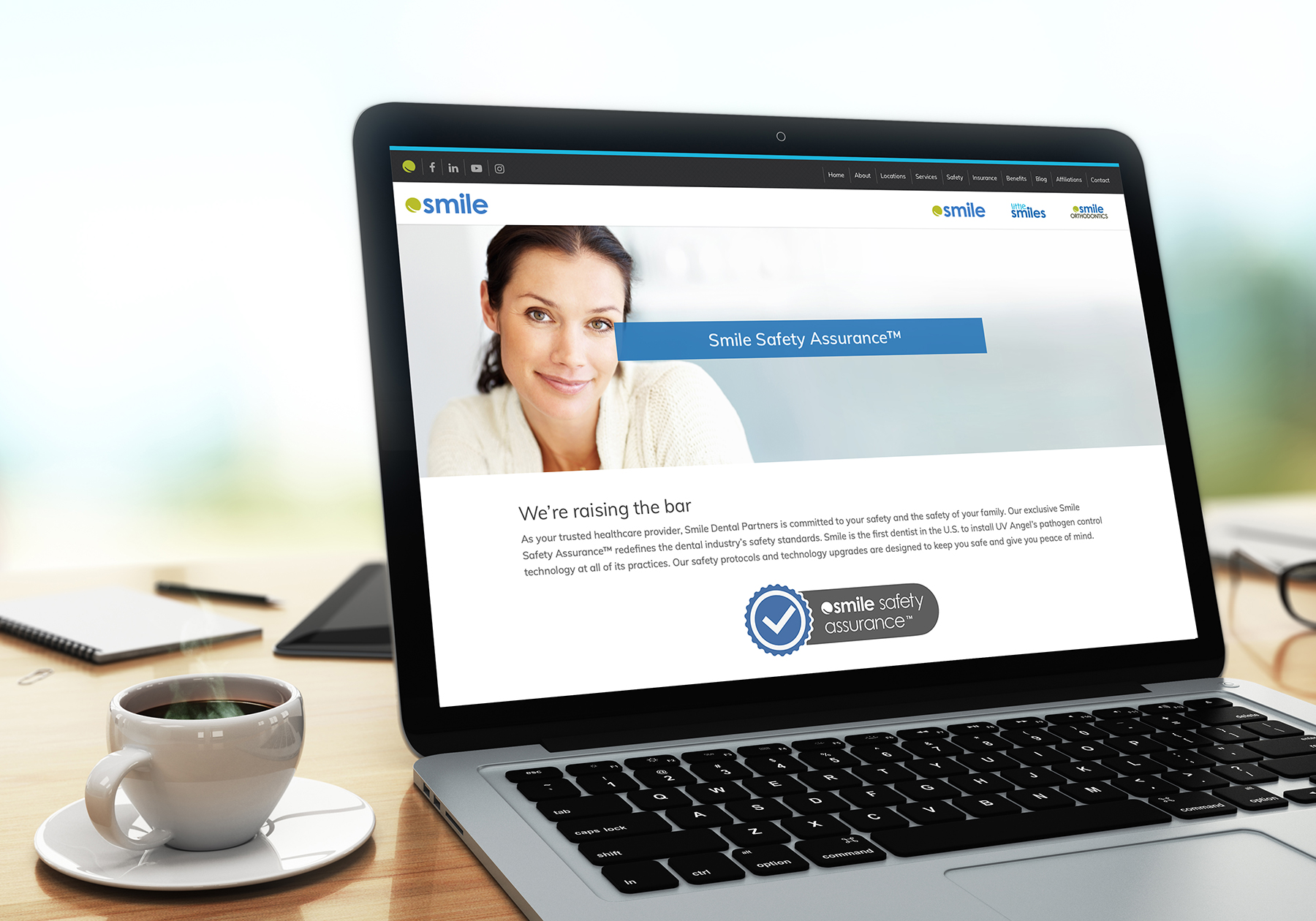 Patient Experience Video
Smile's "Patient Experience" video was created to help manage patients' expectations. The video outlines new safety standards and walks patients through new procedures one step at a time. The video is available online and shared with patients prior to their appointment.